Our Authentic, 220 year old recipe was the world's first introduction to premium tequila
The Finest Ingredients
Our tequila has always been made without compromise – using 100% Weber blue agave, harvested at its peak, producing a quality liquid each and every time.
PIÑA
The heart of the agave plant is hand-harvested and distilled to perfection in the tequila making process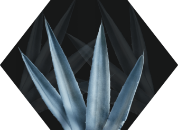 Penca (Leaf)
Tall spiny leaves protecting the heart of the blue agave plant are removed one-by-one by jimadores
Flowers
The agave is a century plant, meaning it will bloom once in its lifetime
Dedication
Our field workers are the backbone of our tequila. Dedicated jimadores harvest each agave piña by hand – a tradition passed down from generation to generation.
An Ancient Practice
Jimadores are key to identifying the quality and maturity of our agaves for peak harvesting
Tools
The primary tool used by jimadores is called a "coa" - a razor-sharp blade on a long wooden handle
Harvesting
The craft of the agave harvest is still done entirely by hand
Distilling & Aging
From harvesting our agaves to distilling and aging all 1800® Tequila under the very best conditions, we own every step of the process to ensure that each sip is perfect.
The best taste
Each of our award winning tequilas are a reflection of the care and craftsmanship that goes into each bottle
See all